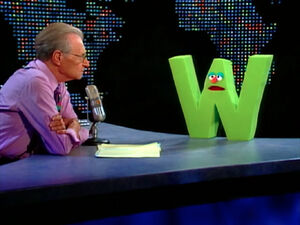 So it seems I've been presented a challenge from my computer, a MacBook. As of last night at about 7 p.m., my "w," "2," "tab" and "esc" keys stopped responding to my gentle touch.
"But, Marissa, you just typed the letter double-u and the numero dos in that last sentence!"
That's because I copied and pasted those. I may be an idiot, but I'm fairly e-savvy.
Under normal circumstances, I might simply shrug my burdened shoulders and call it a day, but since I promised to blog after my horrendous stab at a
vlog
yesterday, I feel obligated to type an online essay using the gosh darn double-u or not.
And so here I go...sans the stupid double-u...
Although this is nothing not old, I nearly got ran over coming home from laboring at the sex shop a couple of nights ago. In a fissure of fate, though, I hadn't done anything to violate any traffic rules. That's right, I rode completely in the confines of everyone's road rights. I stuck near the curb in the righthand lane and had a flashing red bike light attached to my bag, so although the sun had set, my presence on the street could not be missed. And like I usually do to leave the douchiest neighborhood in DC that I'll simply refer to as "George," I rode dirty at a vigorous pace. In summary, there appeared to be no good reason to explain the activity that happened next.
Mid-ride on a surprisingly empty M Street (probably due to the inclement elements), a cab driver in a minivan decided to nearly snuff me out. He could have passed me in one of the duet of deserted left lanes beside me, but I guess it must have seemed more fun at the time to instead pass me IN MY LANE leaving less than a foot of space on my left side.
In short, the move made absolutely no sense. DC cab drivers are like a glass of $9 scrunchies -- that is, completely confounding, ruthlessly gnarly and, most of all, just plain stupid.
Speaking of a glass of $9 scrunchies, I'm quite surprised that my recent find in Club Monaco inspired just a duo of the comments yesterday. And one occurred only to insult my flyover country upbringing. Fair enough. I sported the hell out of a scrunchie in my day. That is, in 1990. My point is, it's nearly dos decades later. I get that fashion trends come and go and come again, but the scrunchie? Really? Am I the only one outraged by the idea of the
scrunchie
becoming a legitimate hair accessory again? Especially at $9 a pop?
I mean. This is shambles.
Let's not repeat our mistakes. Please feel my ire. Don't make me
touch you
again...