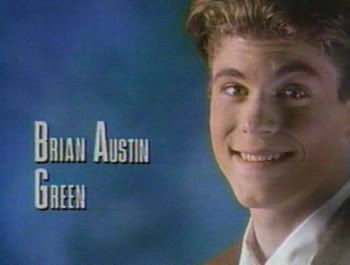 DC's nightlife "scene" rarely varies from barely tolerable to predictably mediocre. However, once in a while you'll come across an outlier, meaning you'll either have an exceptionally good night or an exceptionally bad. And while I have experienced a handful of the former, the latter seems to be much more common in DC. That is, at a DC "club," you're more likely to find yourself stuck in an overcrowded cess pool featuring the deadly universal clubbing trifecta of cheesy '90s R&B, bottles of Depp styling gel and sequined baby-doll tops on women who've been hittin' the Nutter Butters a little too hard. Well, my e-friends, mein eyes hath seen that dark side at a little lame lounge called Play.
To put it bluntly (and you should know I'd put it no other way), if there is a hell on Earth, Play is it.
Imagine a club you'd see on
Beverly Hills 90210
back in the day. Now, exchange David Silver for an even bigger douche and clone him. Then clone his clones. Then clone his clones' clones. Then douse them all in Axe body spray. Then have these clones in all their Axe Effect glory think the key to a lady's heart is to sneak up behind her and attempt to paw her crotch.
Sadly, in Play, the majority of the females didn't respond with a resounding, "Hands off the goods, greasers!" Instead, they happily accepted these douches' dry humps as suitable methods of introduction. But then again, to make a snap superficial judgment (and you should know I'd judge in no other way), perhaps there's no more appropriate way for Sir Hairgel McAquanet to introduce himself to Lady Pushupbra Von Stripperpoll than by simply going for the goodies straight away. Especially when those sweet gestures are backdropped by the sounds of Color Me Badd amateurly spliced with five-second snippets of Prince's "1999," The Jackson Five's "ABC" and Will Smith's "Gettin' Jiggy With It."
And while I think my above description is pretty spot on as far as allowing you to imagine the supreme lameness that is Play, the club's Web site does an even better job.
For the full effect, please have your sound up
.
Now, I hope you're asking yourself why of all the hells that exist in DC did I choose to waste my Saturday night at this one. Well, I will gladly inform you that this was NOT my idea, nor was it one of my friends' ideas. Without getting too specific, I'll just say a friend and I got suckered into paying $10 each to experience this brand of shambles by some friends of friends. (Oh yeah, did I forget to mention that you have to pay a cover to experience all the bridge'n'tunnel retardulousness that is Play? Not tight.)
But even worse than the crotch-pawing and cover, was the ubiquitous presence of cameras at Play -- a sure signifier of the lameness factor of any club. I'm not even exaggerating when I say one out of every three people at Play had a digital camera in hand, meaning either Play attracts a huge contingent of tourists or it was everyone's "big night out" for the year. Regardless of the reason (since both are equally sucky), it was hard to avoid the flashes. I can only hope to Dylan McCay that if by ill chance my visage somehow was captured in megapixels, I'm in the background doing the Roger Rabbit, the Cabbage Patch or the Robot. Yeah, I boast some pretty tight moves when I'm forced to dance to sh*tty remixes of
"Living in the '90s" Vols. 1 and 2
.
Anyway, in summary, NEVER AGAIN.
On the other hand, Friday night was awesome. DC needs more things like
this
.