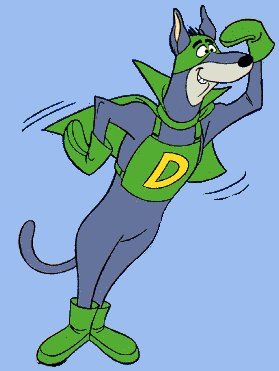 All good things happen near the Van Ness metro station. You think I'm exaggerating? I'm not. Don't ever doubt me again. I'm serious.
PROOF!
Twice my bike has broken down and twice some kind folk have taken a break from wherever the hell they were going to get their hands dirty with some vintage Peugeot chain grease and help me fix my sh*t up right (apparently, I'm retarded when it comes to simple bicycle engineering). In the
first case
, I thought, maybe the men simply came to my aid because they felt really bad for me as I happened to be dripping blood due to my bike's pie plate of shame (it shivved me!). But then I remembered a friend of mine recounting a story about how she completely bit it on the Dupont Circle metro escalator, busted open her knee and lay sprawled out on the ground. She said not one person stopped to even ask her if she was OK, let alone help suture her wounds.
In Van Ness, on the other hand, I'm convinced not only would someone have helped her, but he or she would have waved some sort of magical wand to heal her gashes, handed her a stack of $20 bills for her troubles and provided her with a sock full of nickels so she could go spread justice down in Dupont. And if not that, then some other awesome string of activities would ensue, like, maybe calling 911 of something (of course,
that's assuming that 911 would actually pick up
...)
And after another two weeks of Van Ness random acts of kindness, I'm convinced that Van Ness is the friendliest neighborhood in DC.
ADDITIONAL PROOF!
The other day I was ridin'
dirty
janky down Connecticut Ave. outside of the CVS when my bicycle's chain decided it had had enough of my "gear-switching" and "working correctly" so it once again decided to wedge itself between the chain stay and cassette. (Yeah, I still need the
bike anatomy map
to figure out what the hell I'm talking about too...and
LOL
, it says "spoke nipple!") And again, after a few fruitless minutes of trying to replace the chain as well as several failed attempts to think of hilarious ways to incorporate the phrase "off the chain" into the current goings-on, a nice man inexplicably holding an ice-pack approached me and took care of business. Um, bike business, that is.
Now, I'm convinced that had I been in Dupont, I would've been complete ignored. In Adam's Morgan,
I'd have been shot
. On K Street --
straight ran over
. But not in Van Ness. In Van Ness, people do simple tasks for you. They help you.
And it even goes beyond basic bike mechanics. In the glorious world of Van Ness, people will even do your manual labor! In the particular instance I experienced, a diminutive female saw my coworker and I struggling to carry back to our office 12 delicious Calvert-Woodley deli sandwiches, two bags of scrumptious potato chips, three 12-packs of refreshing sodas and a box of creamy ice-cream sandwiches. Since I possess the physical strength of an 85-year-old woman with osteoporosis, arthritis and a bad hip, I was able to carry three 12-packs of soda approximately 25 feet before crying out in pain and threatening to
"drop this sh*t and have those assholes sitting in the air-conditioned office come lick it off the pavement"
discard one of the 12-packs. Luckily, however, that was the exact moment said tiny lady heard my
ridiculous threats
shrieks of pain and offered to help. She grabbed not one, but two of the 12-packs, leaving my arms free to do absolutely nothing, which is pretty much what they're best at.
At first I thought, "Wow. Bold move, ma'am, to steal my Cherry Coke Zero and Fresca from my spindly, quite useless arms. Bold move, indeed." However, when she started talking to us and saying things like, "Where are you guys going? Oh! I'm going that way, too! Let me help you!" and proceeded to haul our tasty beverages to the office door, I knew this woman was actually just *
gasp!*
being nice. Naturally, her naivete led my cynical sweet ass to want to take advantage of the situation. I thought about asking her to bring the sodas into the office and figure out a way to chill them in 10 minutes, as well as serve me my sandwich and search the chips for Jesus shapes that I could sell on eBay, but I thought that last request might be pushing my luck so I just
told her I'd see her in hell
thanked her and did all that myself. (Unfortunately, there were no Jesus' in my chips, although I'm pretty sure I chanced upon a Don Knotts. He was delicious. Gross.)
But seriously, Van Ness is a little slice of the American heartland, my beloved Midwest, right here in DC. That is, people don't just help you do mundane tasks because they think they can get something from you, but they help you because...because...(brace yourselves)...they just want to help! It's insane, I tell ya! Bananas! Walnuts! RAZZY'S!
And thankfully for those of you who find yourselves in Van Ness, I too plan to hop on the proverbial bandwagon of Midwestern kindness and pay this insanity forward. However, since I'm inept at bike-fixing and grocery carrying, I'm going to think of something different to do, such as giving rides to elderly people on the handlebars of my bike. And to make my deeds extra special, I'll surprise them by creeping up behind them, grabbing them at the waist and throwing them on the handlebars. Just look at the good I do! Thank you for inspiring me, Van Ness! Thank you.